Tips for Remarkable and Fantastic Destination Wedding
Shaadi Yahan Vahan
By  Dr. BhanuPriya Khatri
Tips for Remarkable and Fantastic Destination Wedding
Destination Wedding is amongst the top trend in Wedding. Destination wedding is really enjoyable for all. A fun filled trip for destination wedding can be within your budget, if planned properly. Adopt these guidelines to make your dream destination wedding – a perfect one.
Do Your Research Well
Research is very important to finalize the place, weather, venue, wedding vendors, professionals etc. Search on internet and you will find a great help to make your planning easier.
 Choose perfect place
Choosing the perfect place is the most imperative point to consider. The perfect place can be defined in terms of your budget, any nearby tourist destination where you can plan your wedding, your dream wedding place etc.  All the planning will depend upon your chosen destination.
Determining Perfect number
It is not necessary to invite everybody you know. Make a list of your close relatives and friends to attend the wedding. It will depend upon your budget, location and the bonding with the relatives and friends.
Wedding Theme Ideas : Arabian wedding theme, Habibi Yalla Yalla… HatkeShaadi!
Send   "Save the date" Cards as earliest as possible
As soon as you wedding date and destination are finalized, send the "save the date" cards designed as per destination.. All the guests have to take proper off and do full planning to attend the destination wedding. Ask them to give you proper consent that whether they are coming or not as the whole planning will depend on that.
Ladies Sangeet Ideas : 17 Tips to make your sangeet sandhya a rocking evening-ShadiHatke
Group travel and other planning as soon as possible
Now, after receiving the correct number of your guests, book the tickets for travelling, hotel, wedding venue etc.  Plan all the elements of your wedding as soon as possible.
It is really best to plan destination wedding with the help of wedding planners as you are away from your hometown. There are expert destinations wedding planners which help to plan your wedding and make it wonderful.
 Destination wedding in India
Incredible natural beauty gives rise to the destination weddings in India. Beautiful beaches, hill stations and historical palaces are best for your dream wedding come true. Jaipur, Jodhpur, Udaipur, Goa, Kerala, Mussoorie and many more cities have beautiful wedding venues for stunning destination weddings.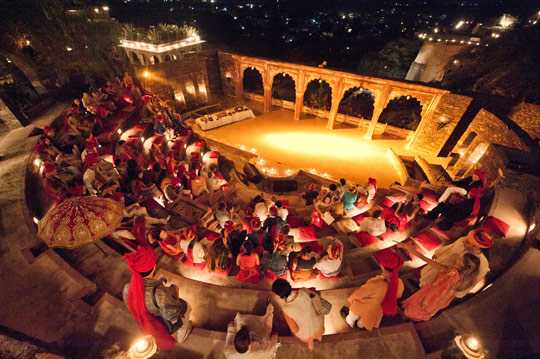 Currency exchange rates for overseas destination weddings
Be alert about the foreign exchange rates and also avoid miscommunication for destination weddings outside India.
Weather and alternate arrangement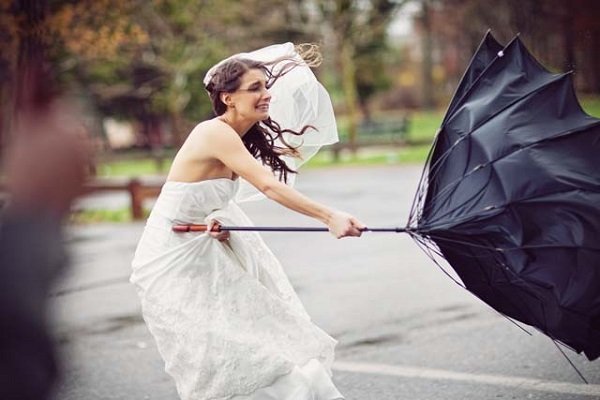 Be very clear about the weather conditions at the time of your wedding. Ask for alterative arrangements for bad weather before booking wedding venue.
Proper contracts
Make your contracts with the vendors and make everything in writing or in mails. This will keep you away from any fraud and help vendors to fulfill their commitments.
Perfect wedding attire matched to your destination
Make your wedding outfits matched with your destination. You will look pretty on beautiful locations. Buy gorgeous wedding attire by keeping in mind the climatic condition of the destination.
Wedding dress at palace destination, image
Travel insurance
Bollywood Brides Style : Marry like bollywood diva – ShadiHatke
As you are planning destination wedding. The advice is to have the travel insurance and carry all the necessary documents with you.

Include some fun activities:
Fun activities for your guests will really make your wedding amazing.
Cost allocation between you and guest
Don't feel shy to tell your guests about the cost allocation between you and them. This should be very clear like if the costs of fun activities will be borne by them , communicate properly.
Proper knowledge to guests
Provide your guests about the proper knowledge of the destination, tourist attraction, weather, itinerary details, important phone numbers etc.
Welcome kit
A special welcome kit can be prepared by adding local famous eatables, local numbers, tickets for tourist attractions etc.
Party at home place
Organize a party for those guests whom you will not able to invite for your destination wedding.
Now what are you waiting for…Just prepare and dance for your destination wedding 🙂
And make your guest enjoy and dance in your well planned Destination wedding
image, destination wedding
Related articles across the web