Do You Know Who Is the Rudest Celebrity In Bollywood?
Rudest Bollywood celebrity
Answer At Quora  By Bala Krishna, (studied at Visvesvaraya National Institute of Technology,Nagpur)
Anushka Sharma
On one of those shopping days, Anushka entered a place, that was closing in 1 hour, in Mumbai. She asked for a party wear which she was going to gift someone. So, as usual, the staff showed up with the brochure to show her the range of the variety. As picky as she seemed, she somehow managed to choose the only one that was not available at the moment! She started calling the manager names! Late that month, the salary of the staff was reduced for a month!
Aishwarya Rai
Aishwarya Rai is undoubtedly one of the most gorgeous actresses that have rules Bollywood industry for many years but you will be surprised to know that she has the highest number of hate forums devoted to her.She is believed to have not made many friends in Bollywood. Also, many people comment and thrash her for being overacting, being plastic, appearing unintelligent, being an attention-seeker, and of course, her trademark non-stop giggles.
Preity Zinta
The cute bubbly actress whose dimple has taken over hearts of millions of people of the country is in fact mostly hated for being overtly bubbly. Even her colleagues have mentioned many times that she should speak less.When she was at top of her career, people thrashed her badly and made nasty comments. Someone has even said that she is the most over-rated actress of Bollywood and laughs like a donkey.
Shabana Azmi
Rudest Bollywood celebrity
Ms. Shabana Azmi.She was one of the many people invited to a family friend's art exhibition in Delhi. The event was followed by cocktails & Ms. Azmi chose to extend her stay. This was weeks before the last Lok Sabha elections so organically the conversation steered towards politics. Many people, including my father, mentioned that they would be voting for the Bhartiya Janata Party[BJP] because they are an economically progressive party & Gujarat's businesses have been thriving like wildfire under Mr. Modi. Indian National Congress[INC]'s laws & policies have been becoming more anti-business with every passing term which is costing India's economy a great deal. And the last option, Aam Aadmi Party[AAP] is even worse, because with INC in power in Delhi they could at least get their work done by paying bribes. AAP has been an absolute nightmare for Delhi's businesses with their unprogressive & short sighted policies and unsupportive staff.That ticked her off. She mentioned how "people like" them would be butchering democracy if they voted for "someone like Narendra Modi". She exclaimed in a patronizing tone that she cannot believe that even such educated & affluent people can support a lowly political party & their "uneducated candidate". She talked about the "safety of minorities & women" and how BJP's win would make the Indian Muslim's future uncertain.May be it was her bad day, but she forgot she was trying to talk down to a group of lawyers, CAs, & some of the Indian capital's successful businessmen [3 of whom, funnily enough, were Muslims]. They politely but jokingly started to reply to her quips with facts and she soon excused herself from the discussion. 10 minutes later, she was nowhere to be found.I understand that something like politics can be polarizing. But a mature adult is expected to behave reasonably at a social gathering. If it is too much for you, you should excuse yourself from the discussion rather than being rude & making a fool of yourself. I appreciate that she has the right to a different POV. That is the joy & essence of democracy. But so in having a discussion. You can't lecture or patronize people if they disagree with you. I'm less than half her age & sadly I display more integrity & calm whenever I have political differences with my father or anyone.Her behavior was unfortunate.
---
Kareena Kapoor
Rudest Bollywood celebrity
Whenever we talk about mean comments Kareena's name pops up! She made some pretty nasty comments about other artists such as Aishwarya Rai, Preity Zinta… Let's not forget her statement when she said Sonakshi would be best suited as a housewife! Or when she said that Ameesha Patel had zits and eye bags! Her other popular controversy happened when she asked Priyanka Chopra why she has that accent!
Sonam Kapoor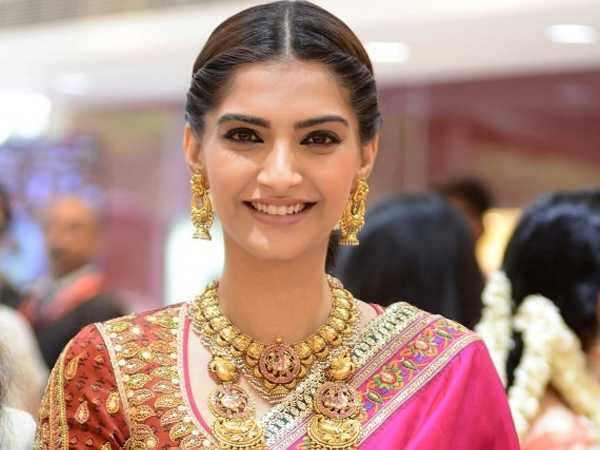 Rudest Bollywood celebrity
Celebrities' mean tweets also become extremely controversial. For instance, Sonam's tweet about Shobha when she criticised I Hate Luv Storys and it left Shobha red in the face saying "Guys please don't take Shobha De seriously. She's a fossil who's getting no action and going through menopause". Sonam doesn't hesitate to offend her seniors and by this comment, she definitely reached the highest!