The Dos and Don'ts Of Office Attire, Tips By Corporate Expert
The Dos and Don'ts Of Office Attire, Tips By Corporate Expert
Neha Srivastava
It's your Day 1 for office today. You find yourself standing puzzled in front of your wardrobe. You want to leave a lasting impression on your first day at work but you are not sure how to.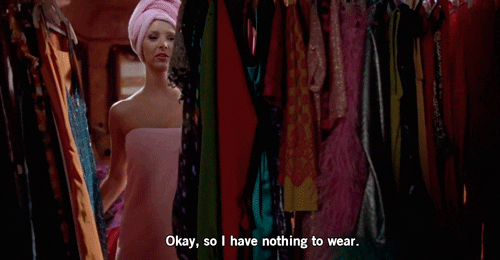 Rightly or wrongly, but your first and probably the strongest impression is made by how groomed you appear the first time to people.
The Dos and Don'ts Of Office Attire, Tips By Corporate Expert
So much is the importance of professional grooming that your entire personality and your attitude get reflected by the way you dress and carry yourself.
A woman with chipped nail paint might be taken as somebody who doesn't have an eye for details and might miss out on roles that require minute detailing. Your unpolished shoes would indicate that you are too lazy and would never stretch yourself for deadlines. Your unkempt hair might convey that you are shabby and disorganized in your work. Your casual wear like denims or a round neck T-shirt or your tattooed arms would never be able to instil confidence in your client. There are numerous examples across industries of how deals could not be broken through just because of bad grooming of people involved. That gives us enough reasons to take our appearance and grooming seriously.
The Dos and Don'ts Of Office Attire, Tips By Corporate Expert
First things first- please do a thorough research on the culture of your organization. If there is a prescribed dress code, your life becomes easy. All you have to do then, is to abide by the rules.
If not, then you will have to use your sensibilities to figure out what would work and what wouldn't. Most of the service based organizations like their employees to follow a formal dress code. If you have a customer facing role, it becomes all the more important to dress in formals; the logic being- the more attention you give to how professional you appear, the more seriously you are taken in the business world.
Having said that, there are many companies that have done away with formal wear and are allowing their employees to come to work in comfortable business casuals. No,Not this!
This makes the point clear!
Before we elaborate on outfits and accessories, we must pay attention to the basic hygiene. A lot
goes into creating that perfect professional appearance. Here are a few tips to give you a complete professional and groomed look. Use the list below as your hygiene checklist and make it your everyday habit.
Brush and floss your teeth at least twice a day
Nothing could be a bigger repellent than a bad breath. Use a mouth rinse to avoid that. You could even carry some mint for a quick after lunch treatment
Have that all important shower every day
If you want to avoid greasy, smelly and unkempt hair, shampoo regularly
Use a mild deodorant to avoid body odour
Make sure that your hair is off your face and is not falling on your eyes obstructing your view
Keep your nails clean and well-trimmed
Do  remember to change your socks every single day
Invest in a basic skin care routine to maintain a healthy and nourished skin
Make sure that your clothes are clean, ironed and well fitted
My  next write up will talk about how to dress your self up for the big day.
Related articles across the web