15 Wedding Guest Etiquette
 Their Delight or Disaster – You Decide ?
15 Wedding Guest Etiquette : Their Delight or Disaster – You Decide ?
By Author :Dr.BhanuPriya Khatri
Are you going to attend wedding? Here are some useful tips to become a good guest delight for your host, not the disaster!
1.Don' t Irritate Photographer
Photographer has a kind of responsibility on his shoulder to make the wedding memorable especially to the couples. Don't distract the mind of photographer by telling him to take your pictures again and again. This attitude will definitely irritate wedding couples and their families.
                      Wedding Guest Etiquette                  
2.Reach on time
This comes under manners. Try to reach on time in wedding. Don't think reaching late will gives you importance. It will only give bad impact on others.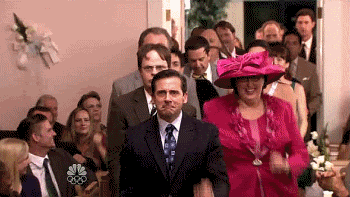 Wedding Guest Etiquette
3.Never be very much funny
Attending Indian marriage means so much fun and enjoyment. Enjoy and have fun in limit. Don't put others down by your fun.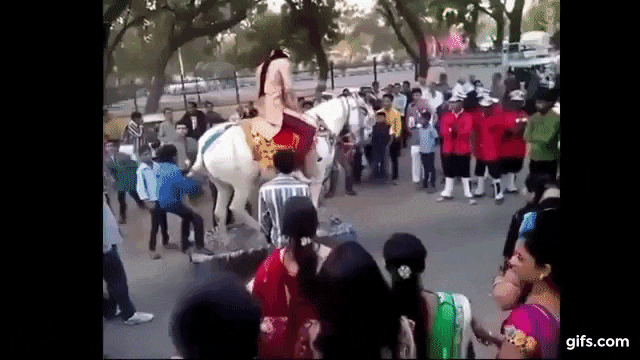 Image Source  Wedding Guest Etiquette
Wedding Theme Ideas : Arabian wedding theme, Habibi Yalla Yalla… HatkeShaadi!
4.Good to help but don't interfere
It is good to help in wedding. But don't interfere. Know what they are really expecting from you.
5.Dress as per the invitation proposes
Be in dress as desired in the invitation. It is a fun, not tension, you will definitely enjoy in the party. Otherwise, you will not feel good by seeing others in dress code.
6.Have eating manners
In India, habits of eating culture differ from culture to culture. Take care of this also. Have general eating etiquettes. Don't be greedy after seeing so many delicious dishes in the wedding menu.
                              Image Credit     Wedding Guest Etiquette
Ladies Sangeet Ideas : 17 Tips to make your sangeet sandhya a rocking evening-ShadiHatke
7.Be Respectful towards the religious and cultural traditions of wedding couples:
Weddings endow with the fragrance of the culture. Each culture and caste has its own traditions. Expand your knowledge and respect other's cultural.
8.Drinking: Don't drink, if drinking is not acceptable in the culture of the bride and groom. If it is acceptable and drinks are served to you, drink in your limit. Too much drinking can ruin the atmosphere of the wedding.
Wedding Guest Etiquette
Tips To Choose Bridal Wedding Dresses, Be The Queen Of Hearts On Your Wedding Day
9.Dress nicely but not compete:                                                                              
Everybody has full rights to look gorgeous. Never try to outshine the bride and groom.
10.Communicate about your arrival and departure and also be specific:
This is really very crucial as all the arrangements like accommodation and food will be done accordingly. Be specific about your dates. Don't create trouble by coming late or staying longer period as per communicated dates.
11.Ensure cleanliness:
If cleanliness is your top priority, ensure the same neatness and cleanliness while staying and also after returning to your home.
                          Image credit: Wedding Guest Etiquette
12.Care of your children:
If you are going to attend wedding along with your children, take care of them. Don't allow them to disturb others and damage the things.
13.Bring a gift:
A gift is all about appreciating and thanking them for their hospitality. The prize of the gift is irrelevant but always gives gift thoughtfully and don't force them to open immediately.
14.Appreciate, never criticize: Appreciate the wedding couples and their families for their hospitality, they will feel good. Never criticize or complain for anything. This will be really hurting.
Bollywood Brides Style : Marry like bollywood diva – ShadiHatke
15.Be flexible: Believe in adjustments according to the situation. Don't be rigid about your comfort.
So, be a good guest. Have fun and enjoy in wedding.
Related articles across the web